Head Out To The Weekly Springfield Farmers Market!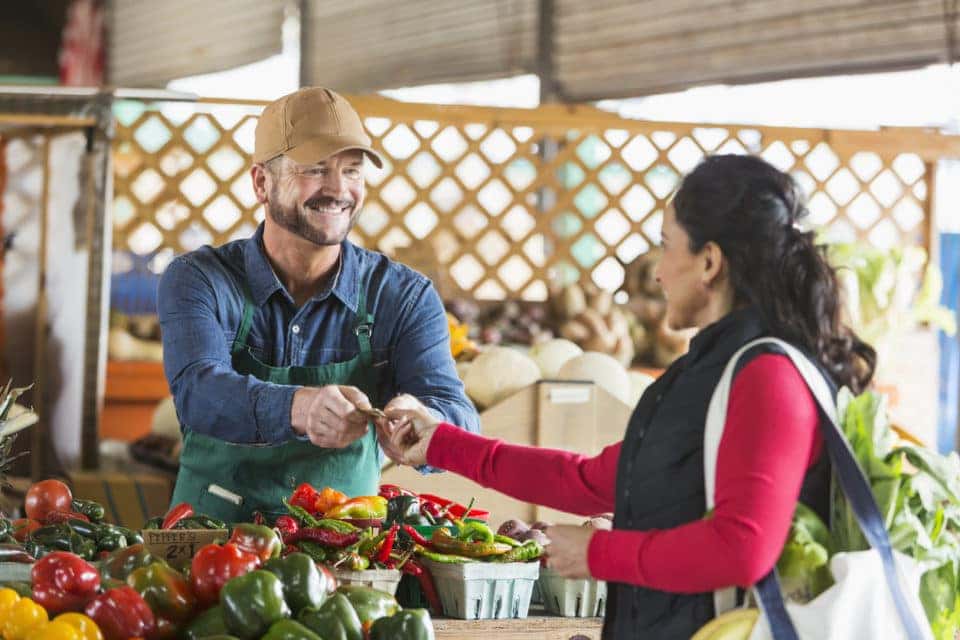 You may think of summertime as having the monopoly on farmers markets, but fall can give it a run for its money. Autumn produce is seasonal, delicious, and varied – and well worth its own spotlight. You'll find fall favorites, baked goods, locally raised meats, and much more at the weekly Springfield Farmers Market!
Family Fun at the Market
Hosted by the Springfield Town Center and Springfield Farmers Market by Community Foodworks, the Springfield Farmers Market takes place every Saturday through April 11 at 10 a.m. and is a big draw for locals and visitors alike. You'll find a huge array of vendors and some seasonal surprises like apples, pumpkins, pumpkin pasta, and apple cider.
The cooler weather brings a shift from summer bounty to root veggies, winter squash, broccoli, pumpkins, and more. Reserve your Thanksgiving turkey from Windmill Meadows, explore confections of all kinds from Chocolate Moonshine, and browse the many innovative delights that take center stage.
You'll even find howl-worthy pumpkin biscuits from Three Puppies Treats, so bring your four-legged friend by for a fun Halloween snack.
Happy Market-Goers
Your Springfield area neighbors have a lot of great things to say about this popular market. If you need any more convincing to come out for the next Saturday market, just check out these raves:
"These people are the best at what they do!!! That's all there is to be said. Everything they distribute is of the finest quality … and tastes great."
"Great produce and vendors who are local and very friendly. It is hard to go here and not buy from every vendor. I do not miss a Saturday at this place."
You might also like: Make S'mores At Braehead Farms!
Safford CDJR of Fredericksburg
Just like the Springfield Farmers Market, our dealership has got a pretty loyal following, too. And for good reason! Not only do we have an extensive selection of new cars, trucks, vans, and SUVs, we also stock a wide variety of used vehicles from other popular automotive brands. Our prices are hard to beat, and there are always incredible specials and incentives you can take advantage of for extra savings. Check out our selection online and then visit Safford CDJR of Fredericksburg to test drive your favorites and find out how much you can save!