Tips To Keeping Your Car In Shape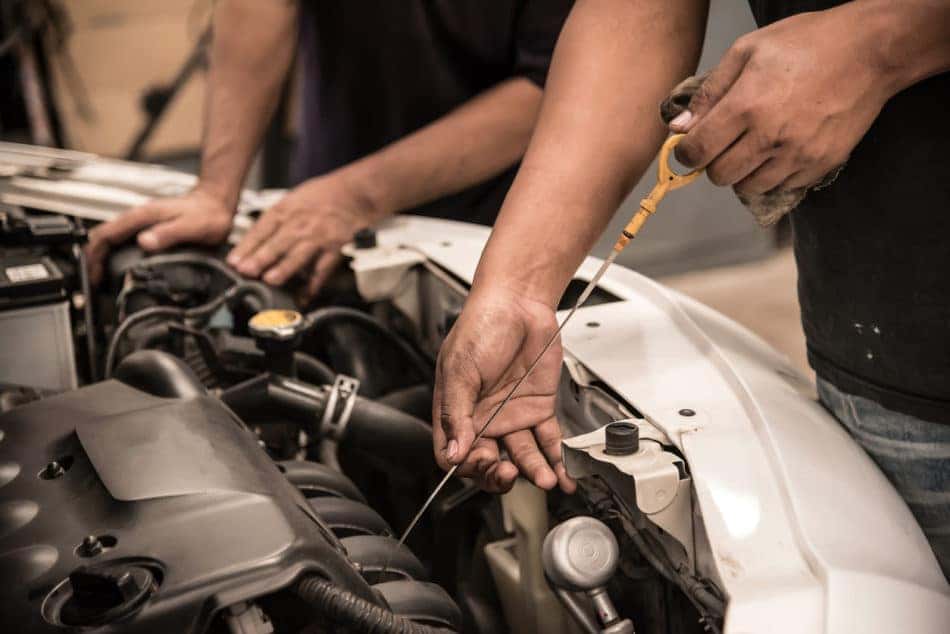 If you drive a Chrysler, Jeep, Dodge, or RAM, you've treated yourself to a high-quality vehicle. While each of these automakers build vehicles that are meant to tackle the road and last you for years and miles to come, this doesn't mean you don't have to schedule routine maintenance. If you want to keep your ride in optimal condition, keep reading for a few simple tips.
Oil Changes
Oil changes are simple and affordable, but they're the lifeline to a healthy engine. Oil lubricates this significant part of your vehicle, protecting it from corrosion and debris. Making sure your oil is still in good condition is easier than you think. Simply, open up your hood, and locate your vehicle's dipstick. If the color is gold, you are in the clear, but if it is black, it's time for an oil change.
Check the Tire Pressure
If you don't own a tire pressure gauge, it's time you do. Not only is this object super inexpensive, but it allows you to check your tire pressure on the go, rather than having to stop at a service department. Inflated tires can lead to dangerous blowouts and poor fuel efficiency, so save your time and money by taking a few minutes to check your tire pressure. If you are unsure of what numbers you are looking for, check your owner's manual.
Test the Brakes
It would be scary out on the road without your vehicle's brakes, wouldn't it? Don't ignore that hard-on-the-ears squeaking or screeching sound coming from your brakes. That's an indication your brake pads are wearing down, and it's time for a replacement.
All of the Fluids
One thing you don't want to forget to keep refilled and refreshed is all of the fluids. Make sure the following are tended to:
Antifreeze and Coolant – These fluids will keep your vehicle running smoothly, even during the brutal winter and summer seasons.
Power Steering – You want to keep control of your steering wheel right? 'Nough said!
Transmission – Not too little and not too much. Most vehicles have a dipstick for an easy check-up.
You might also like: Try These Sweet & Savory Recipes With Cantaloupe
Safford CJDR of Springfield
If you are in need of a trusted service department that won't break the bank, head over to Safford CDJR of Fredericksburg. We employ some of the most skilled technicians in the area, and your safety is our number one priority.