The Jeep Badge of Honor Program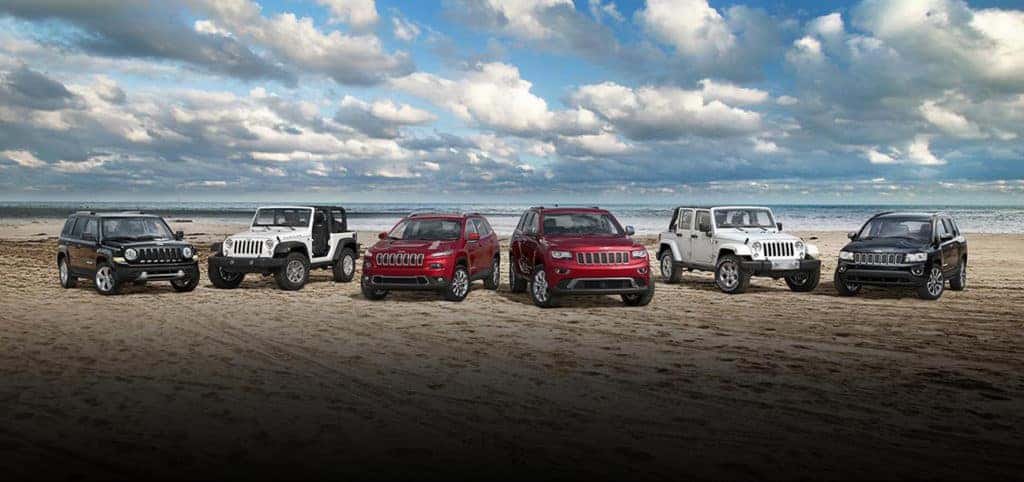 Jeep drivers are very proud of the vehicle they own and are always looking for ways to make their Jeep their own. While there are many different accessories drivers can add to their vehicle, Jeep has come up with a great concept to ensure Richmond area adrenaline junkies, among others, can show off how much they enjoy taking their Jeep off the pavement.
The Jeep Badge of Honor program is designed so that off-roaders can explore Jeep-rated trails whenever they'd like. With 44 Trails in the Jeep Badge of Honor Program, drivers who venture onto these trails and complete them receive a unique Hard Badge that can be displayed on their Jeep vehicle.
So, how do you qualify for Hard Badges? It's simple! First, you must sign up and register your vehicle with the Jeep Badge of Honor Program. In order to earn these badges, you must check-in to trails at their various locations and complete the mailing address form. This form will then be sent to you after your check-in has been confirmed. Finally, Jeep will send you a trail-specific Hard Badge to put on your Jeep to show that you have conquered and completed the trail.
Richmond Area Jeep Off-Roaders Can Take Pride in Their Badges
Of course, this program wouldn't be as exciting if there wasn't a little friendly competition. Each driver has the opportunity to not only better themselves, but they can also move up in the ranks and become a Trail Expert. When Richmond area Jeep drivers begin their journey to become a Trail Expert, they start off as a Newbie. The more trails motorists complete, the more points and badges they earn, moving them up in the ranks. Jeep drivers also earn points as an active member of the online off-road community. Earn points all year-round and become a Trail Expert!
There is no limit on the amount of times drivers can check-in on a trail. With that being said, drivers can only check-in on the same trail once per day, and they can only earn one Hard Badge per trail. Don't miss this golden opportunity to have some fun while customizing your Jeep, as this is a great way to make your Jeep even more personal.
To learn more about the Jeep Badge of Honor Program, please contact Safford Chrysler Jeep Dodge of Fredericksburg by calling our dealership at (540) 898-7200.
View New Jeep Inventory