The 2017 Chrysler Pacifica Has Arrived At Our Richmond Area Chrysler Dealer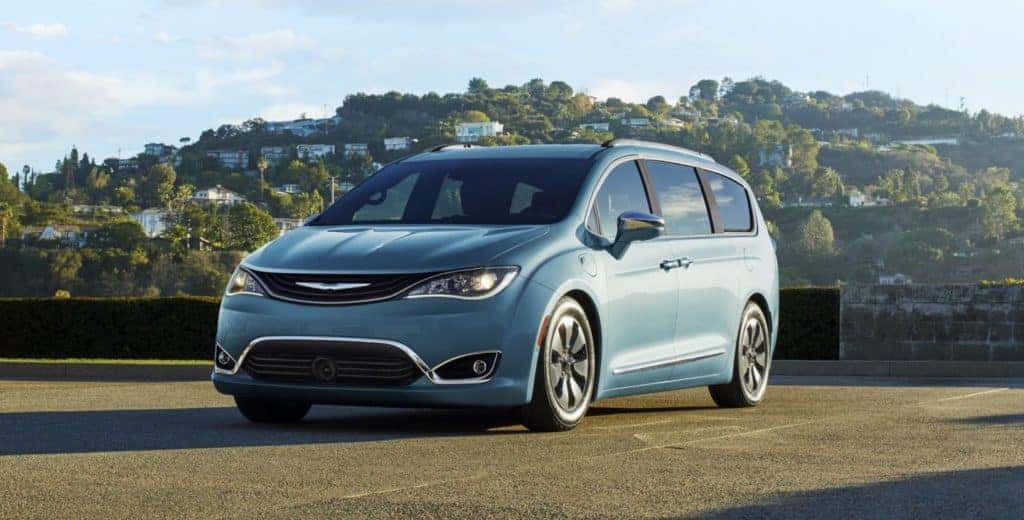 It's been more than 30 years since Chrysler revolutionized the automotive landscape by releasing the world's first minivan, simultaneously saving Chrysler from financial disaster and creating the vehicle that would become synonymous with family-friendly. A lot has happened since then. Almost every other vehicle manufacturer on the planet has come up with a variation of the design, yet Richmond area shoppers still know to look to their local Chrysler dealer for the most groundbreaking innovations in the minivan segment.
In releasing the 2017 Chrysler Pacifica, Chrysler has done it again. This stylish new model boasts almost 40 new minivan firsts, including the industry's first electrified minivan. The 2017 Pacifica Hybrid is capable of traveling an estimated range of 30 miles using only its 16-kWh lithium ion battery. When you consider that the average driver travels less than 30 miles per day, that means much fewer trips to the pump.
"The all-new 2017 Chrysler Pacifica is truly a no-compromises minivan, giving customers everything they need or want. We started from the ground up to design the most technologically advanced minivan, which offers bold styling, class-leading ride and handling, and unmatched fuel economy, with the Pacifica Hybrid delivering up to 80 miles per gallon equivalent in city driving. The all-new Chrysler Pacifica was thoughtfully designed and engineered to provide unsurpassed levels of comfort, convenience, technology, and functionality, making it the perfect combination for modern families," said Timothy Kuniskis, Head of Passenger Car Brands, FCA – North America.
Leading in Safety and Technology
Like the first minivan released by Chrysler did in 1983, the 2017 Chrysler Pacifica is revolutionizing convenience and safety for Richmond area Chrysler drivers. With the available brand new Surround View camera, the Pacifica is able to detect obstacles coming from 360 degrees, and in the event that an obstacle is detected, the Forward Collision Warning-Plus and LaneSense Lane Departure warning systems kick in to alert the driver and potentially deploy corrective action. In addition, the ParkSense Parallel/Perpendicular Park Assist uses ultrasonic sensors to help direct drivers safely into parking spaces.
As far as convenience is concerned, you'll be hard-pressed to find a minivan better equipped to the needs of family life. The all-new class-exclusive Uconnect Theater rear seat entertainment system is a parent's best friend, providing the kids with endless hours of entertainment in the backseat via movies, built-in games, and personal device connectivity. And when your hands are full of groceries, just make a kicking motion underneath the vehicle's sliding doors or liftgate to signal them to open hands-free.
We could spend all day extolling the features of the 2017 Chrysler Pacifica, but the best way to learn about it all is to come on down to our Richmond area Chrysler dealer and see for yourself. Call (540) 898-7200 to schedule a test drive today!