Sample The Flavors Of Summer At The Taste Of The Market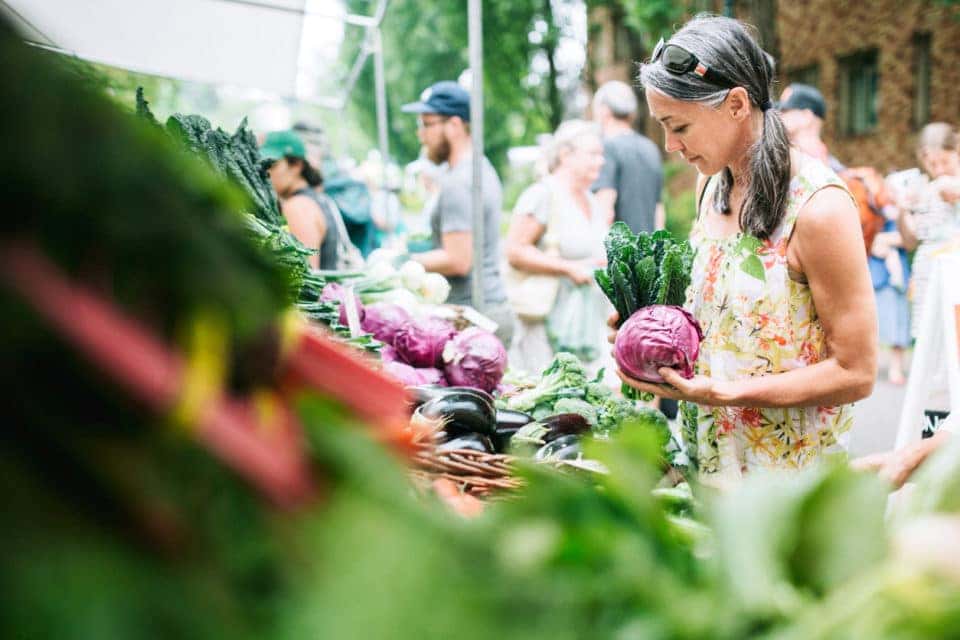 On July 6 from 9 am to 1 pm, head out to the Fredericksburg Farmer's Market in Hurkamp Park for the 2019 Taste of the Market celebration. Sample all the sweet flavors of summer, courtesy of real, hardworking farmers from our local community.
The market features over 20 different vendors offering an eclectic spread of fruits, vegetables, meats, eggs, bread products, local wine, plants, and more! This day gives residents of Fredericksburg and the surrounding areas a chance to learn more about local growers and support home-grown, sustainable farming practices.
This event is free and open to the public, so bring the whole family and taste all the deliciousness Fredericksburg has to offer!
What's In Season
From sweet to savory, the summer season brings out some of the tastiest flavors in the south! While we can't guarantee all of the following will be available, here's a look at what's in season this time of year.
Apples
Blackberries
Blueberries
Cantaloupe
Cucumbers
Green Beans
Nectarines
Peaches
Pumpkins
Raspberries
Squash
Sweet Corn
Tomatoes
Watermelon
You might also like: Have Some Fun At The Fun Land Of Fredericksburg
Why Local Matters
When you shop local, you're doing so much more than purchasing food and necessities for your family. Supporting the local economy helps grow our community, create jobs, and maintain a small, self-sustaining society built by the very people who live here.
Here's something to think about. For every dollar you spend at a local business, 45¢ is reinvested back into the community, which in turn goes to our schools, programs, and infrastructure. Conversley, non-local purchases keep roughly 15¢ – at most – in the community, while the rest benefits someone else. On top of that, local entrepreneurs value and respect your patronage, and they're usually more than willing to go the extra mile for you.
All of this is especially true for our local farmers and growers. Buying fresh food directly from community sources is not only good for the economy, but it helps the area develop independence, encourages healthier habits, and, perhaps most importantly, helps reduce food scarcity and food deserts.
We hope you'll take the time to attend the Taste of the Market celebration this year. And while we're talking local, be sure to stop by Safford CDJR, Fredericksburg's number one LOCAL dealer of Chrysler, Dodge, Jeep, and Ram vehicles.