Perfect Sidekicks To Any Meal on The Grill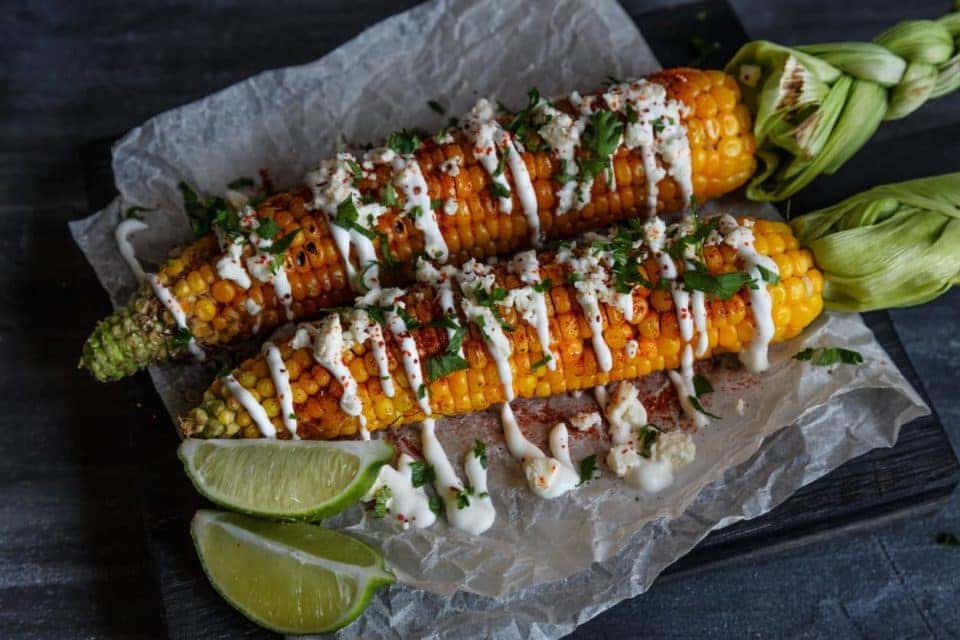 Though the meat is arguably the star of the show when you're firing up the grill, the accouterments you serve alongside it deserve just as much attention. These four easy sides will perfectly complement your grilled meats, and the best part is that you can throw all of these sides on the grill, too!
Elote is a popular street food in Mexico where it is made with corn on the cob, spices, herbs, salt, lime juice, mayonnaise, and cojita (queso fresco).  Traditionally, Elote is boiled, but you can toss it on the grill for an extra charred flavor that will really make the lime, mayo, and cheese flavors pop. If you want to experiment with Elote a little more, try this recipe from Taste of Home that coats the Elote in crushed tortilla chips!
These zucchini boats are the perfect side dish for just about anything you throw on the grill, but they'll pair especially well with grilled chicken or fish. To make them, you'll slice four medium zucchinis length-wise and scoop out the majority of the pulp inside. You'll use the portion you scooped out to fill the boats in combination with a bit of red onion, garlic, bread crumbs, mint, mozzarella, parmesan, and salt. The recipe only calls for 1/4 tsp of garlic and 2 tbsp of chopped red onion – increasing these measurements will yield a much more flavorful side dish.
Though these are technically a side dish, you might just find that these stuffed mushrooms are hearty enough to be your main course! The portobellos get their stems and gills removed, leaving a hollow shell to fill with chorizo, bacon, red bell pepper, onion, garlic, spices, and parmesan cheese. You'll cook them on six soaked cedar planks to infuse the mushrooms with an extra smoky flavor that is absolutely irresistible.
You might also like: Select The Right Mirror For Your Foyer
This side dish combines grilled sweet potato slices with a tangy, savory Gorgonzola and mayonnaise dip that perfectly complements the natural sweetness of the sweet potatoes. If you're looking to take this side dish up a notch, you could experiment with adding extra flavors to the dip like chili powder, garlic, and paprika.
Need an after-dinner excursion? Come test drive a new car at Safford Chrysler Dodge Jeep RAM of Fredericksburg!