Outfit Your Pacifica To The Nines With These Accessories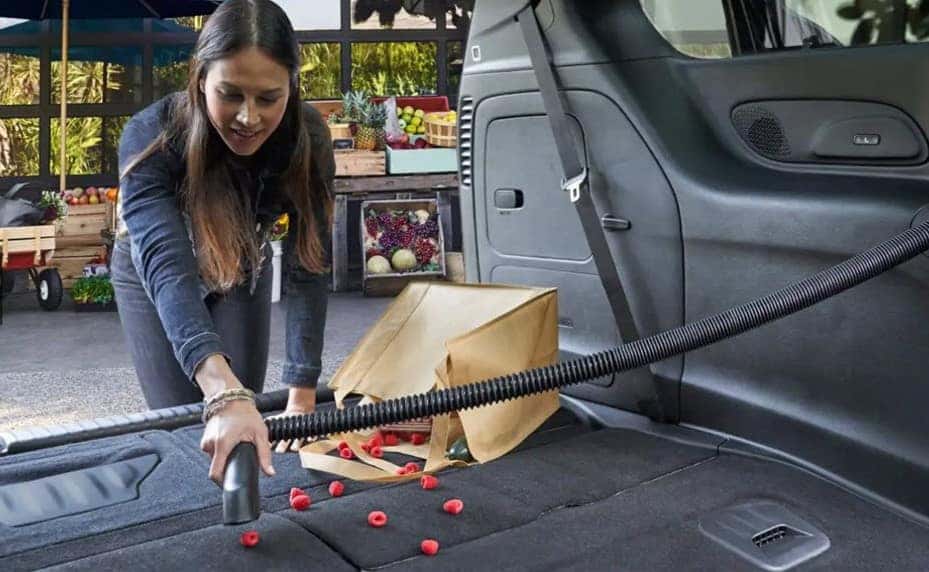 One of the best parts of minivans is their sheer versatility. With the ability to haul a full family and a full load of cargo at the same time, there's practically nothing that a minivan like the Chrysler Pacifica can't do. Even better, with plenty of available accessories and options you can equip your Chrysler Pacifica to do more than you ever imagined.
Interior Accessories
Interior accessories ranging from items for your cargo area to pet carriers help keep things clean, peaceful, and organized while you drive. A few of our favorite Pacifica interior accessories include:
Sun Shades – attaching sunshades to the windows in your van will help keep everyone cool in the heat of the summer. Not only do the shades work to keep the sun out of the kids' eyes while they enjoy a movie or a car nap, but they'll work to block the sun while the car is parked, too.
Cargo Organizers – from in-car storage tubs that can double as coolers to various cargo nets, there are endless ways to divide the cargo space in your Pacifica. Whether you need to stop soccer balls from rolling around en route to the next game or need to keep the eggs and fruit separate from the rest of your groceries, thers's a Pacifica cargo solution for you!
Floor Mats – Even if you aren't regularly hitting the hiking trails and getting muddy, rainy days and the general mess of kids are enough to justify investing in all-weather floor mats. They're easy
You might also like: Upcycled Ideas You're Going To Love!
Exterior Accessories
The right exterior accessories can help keep cargo out of precious interior space to make traveling easier!
Roof Racks/Roof Box – If you've got more cargo than the rear of the Pacifica alone can carry, a roof rack and box system are a great way to store extra stuff on top of your van.
Bike Racks – Instead of using up valuable interior space on bikes that can track in dirt and mud, strap them to the back of the Pacifica on your next adventure.
Order Accessories From Safford CDJR Of Fredericksburg
If something on this list has caught your eye, contact our parts department at Safford CDJR of Fredericksburg. They'll help you order a genuine Chrysler accessory for your Pacifica.