Oil Change Service Near Richmond, VA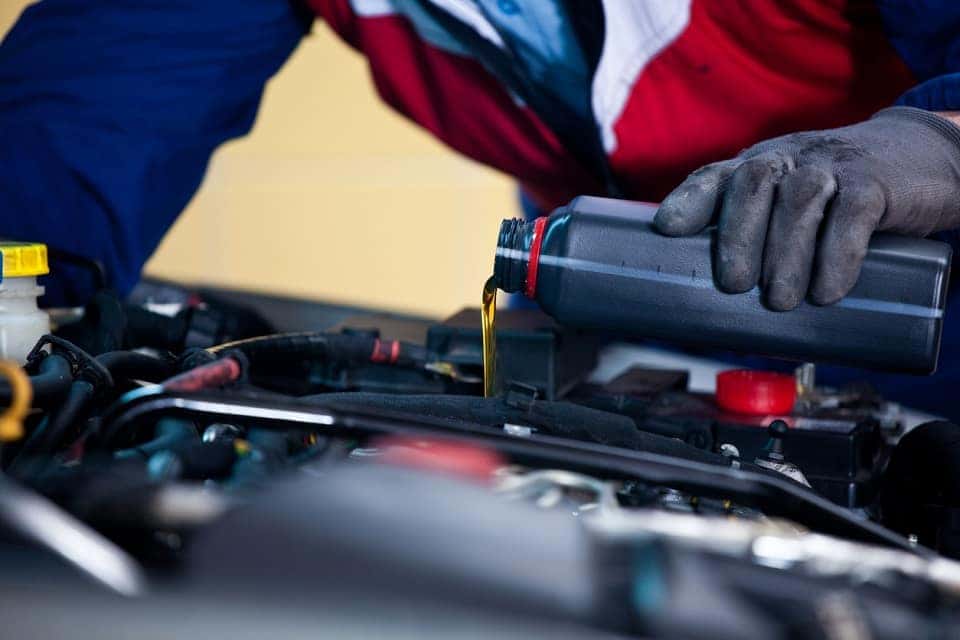 Oil Change Service in Fredericksburg, VA
Even the most responsible drivers sometimes let routine maintenance slide from time to time. Oil changes often go by the wayside, either because they are fairly frequent on the maintenance schedule or because people tend to underestimate their importance.
If your vehicle's engine is the heart of your car, the motor oil is its lifeblood. So, yes: Keeping a fresh supply of high-quality motor oil in your vehicle is very important indeed.
When your car needs an oil change, you might be tempted to take it to one of the quick, discount oil change chains. But why would you, when it's just as quick, just as affordable, and far more beneficial to take your vehicle to service professionals for oil change service?
Safford Chrysler Jeep Dodge RAM of Fredericksburg's service center is staffed by a team of highly skilled technicians. When you bring your car to our service center, they will not only perform that ultra-important oil change but will keep an expert eye out for anything that might be impairing your engine's functioning or could cause you trouble down the road. Consider them your vehicle's safety net.
Why Are Regular Oil Changes So Important?
Oil has many functions in its overall role as engine protector. That's why it's the first line of defense when you want to keep your car's engine performing at its peak for years to come. A little proactive care today can prevent bigger and costlier engine problems in the future.
Your vehicle's motor oil serves the engine by:
Acting as a coolant
Helping keep the engine clean by filtering out particles and debris and preventing sludge buildup that can cause engine damage
Lubricating engine components so that parts don't rub together and cause excessive friction that can damage the engine
Schedule Oil Change Service at Safford CJDR of Fredericksburg
When you weigh the low cost and simplicity of an oil change service against the prospect of expensive engine damage that could occur if you make a habit of skipping oil changes, the choice seems clear. Regular oil changes are the way to go.
At Safford CJDR of Fredericksburg, we make it convenient and affordable to get your vehicle any services it needs to keep you safe on the roads of Richmond and beyond. Schedule service today and then trust our service technicians to catch your car up on maintenance needs. It won't take long, it won't cost much – and the return on investment is priceless.