Make S'mores At Braehead Farms!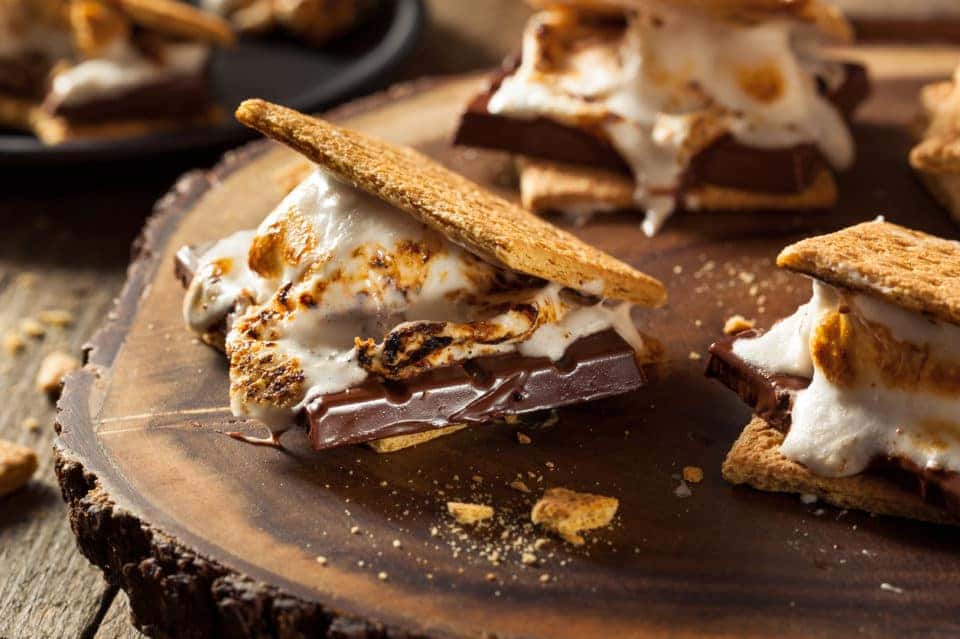 Everybody loves s'mores. These gooey campfire creations featuring graham crackers, chocolate, and marshmallow are a universally beloved treat. That's why you'll want to indulge your s'mores craving at lovely Braehead Farm.
Gather 'Round the Fire
There's no time like fall to visit Fredericksburg's Braehead Farm for a day of family fun culminating in some friendly companionship around a campfire. The recently installed fire pits at Braehead Farm are a big draw, and nearby picnic tables invite groups to cook their s'mores (or hot dogs, or whatever else can be roasted over an open flame) and enjoy them surrounded by the natural beauty of the farm.
Reserving a Fire Pit
The cost to reserve a fire pit and picnic table area for your group is $55. Firewood will be provided, and Braehead Farm staff members will both ignite your fire and extinguish it when you're done. This price does not include admission to the farm.
Roasting Time Slots
You can reserve your fire pit and picnic area by calling Braehead Farm at (540) 899-9848. The time slots are as follows:
9:30 a.m. – 12:15 p.m.
12:30 p.m. – 3:15 p.m.
3:30 p.m. – 6:15 p.m.
Check in at the Farm Market to be directed to your designated fire pit.
Farm Facts
Braehead Farm is located at 1130 Tyler Street, Fredericksburg, VA. There is a non-admission and an admission area (just $5 per person; under age 2 gets in free) of the farm. The admission area features play barns, swings and slides, a tree deck with a slide, a corn pit, farm animals, sand piles with toys, and more for a full day of family fun. In the non-admission area, you'll find pick-your-own fields and the Braehead Farm Market and lunch kitchen.
You might also like: Enjoy A Meal At Mason-Dixon Café
Fired Up for Savings at Safford CDJR of Fredericksburg
You'll find s'more savings at Safford CDJR of Fredericksburg, whether you're browsing our selection of new vehicles, used vehicles, or getting your car fixed in our state-of-the-art service center. We want to help you find the perfect vehicle for your needs and budget, so when you arrive at our dealership, you'll be assisted by our friendly staff and helped through every step of the process. And with prices and specials like ours, you'll wonder why you ever thought about car shopping anywhere else!