Keep Your RAM Moving This Winter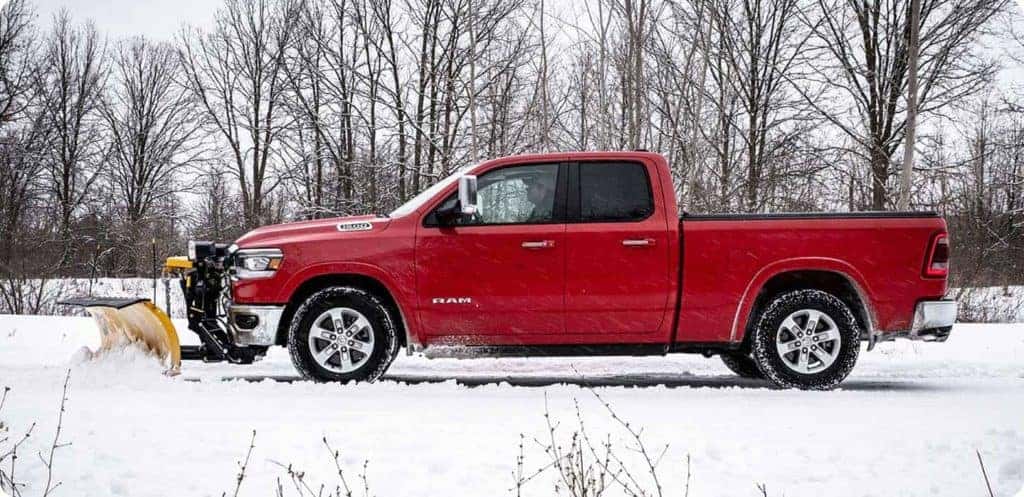 The winter weather brings its own set of challenges, and your RAM truck is built to weather whatever comes your way. To keep your truck in prime condition for the coldest months, consider these auto care tips.
Keep Track of the Basics
No matter what the season is, one of the most essential ways to care for your truck is to keep up with its regular service schedule. Clean oil is a necessity, and it's a good idea to make sure you have antifreeze and water for the radiator. It's also a good idea to check the battery for sufficient power as well as any corrosion that might develop on the connections. Now is also a great time to have a professional check out the brakes to ensure these essential safety tools are working at peak performance.
Winter-Ready
Winter weather can lead to hazardous driving conditions, so if you have to be out on the road, you'll need to make sure your tires are up to the challenge. Inspect the tread on each tire to see if you'll have sufficient traction for driving through snow and slush. You can even invest in winter tires if you know you'll be out when there's ice on the ground. Just remember that their enhanced tread isn't optimized for fuel efficiency, and you might want to swap them back for all-weather tires when the ice has thawed for spring. With any tires you use, you should also check their pressure to ensure that they are properly inflated. As the weather gets colder, you'll also need to check the condition of your windshield wipers and washer fluid to make sure you can keep clear visibility on the road. Now would be a good time to load your windshield washer reservoir with winter-grade solvent to stand up to ice and snow.
Be Prepared
There are a few essential items that you should keep in your cab through the cold winter months. A flashlight and phone charger should stay handy year-round, and a thick pair of gloves would be right at home in your glovebox. It's also important to keep jumper cables onboard, as you never know when you might need to help out a fellow driver.
You might also like: Flip Through Any Of These Books Instead Of Your Phone
Safford Chrysler Dodge Jeep RAM & FIAT of Fredericksburg
Whether you're looking for top-quality maintenance or a great deal on your next vehicle, we invite you to come see us at our Fredericksburg dealership.