Make Any Of These Desserts For St. Patrick's Day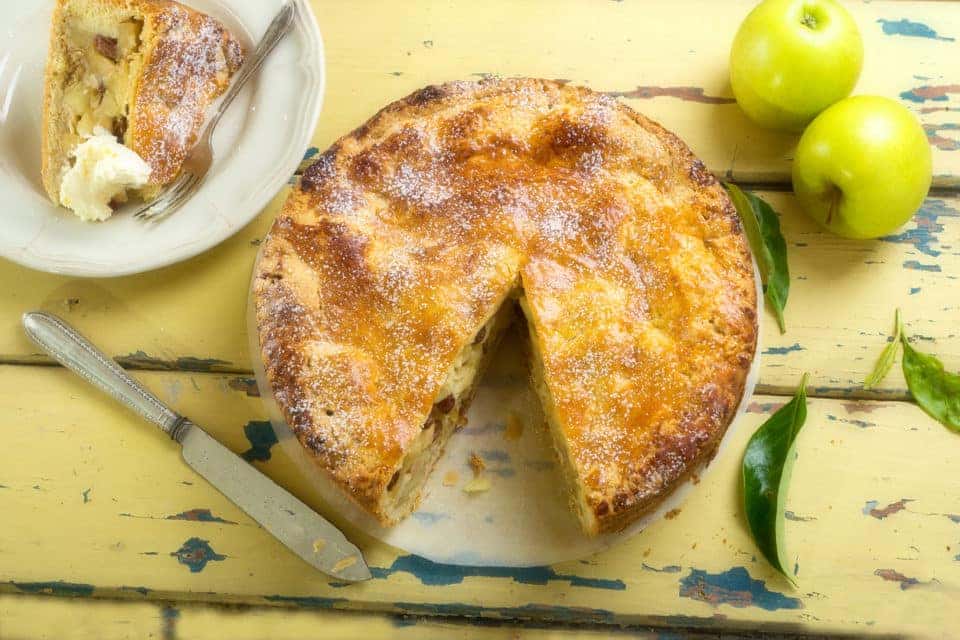 St. Patrick's Day is just a few short weeks away, but there's no reason you can't extend the festivities all month long with foods that celebrate Irish culture. One of the most delicious ways to enjoy foods from another culture is through its desserts, like these four Irish desserts. Grab your mixing bowls, whisks, sugar, and let's jump right in!
In the British Isles, which is made up of Ireland; Northern Ireland;  Scotland; Wales; and England; a pudding is a type of cake that includes some kind of sauce or custard instead of frosting. This lemon pudding is what's known as a self-saucing pudding where the sauce is built into the recipe – often in the middle of the pudding, or the bottom in the case of this lemon pudding. This means that the pudding is extra moist, tender, and packed with scrumptious flavor.
There are a few misleading things about the name of this recipe. First, this sweet treat originated in Philadelphia among the Irish immigrants who resided there. Second, there is no potato in this recipe, the candy is simply shaped and colored to resemble potatoes. However, Old Fashioned Potato Candy does have a potato in it, though its origins are more difficult to trace. Getting back to the "potato" candy at hand, you'll cream butter and cream cheese into a smooth mixture before adding vanilla, sweetened coconut flakes, and powdered sugar. Once the mixture has cooled, you'll roll it into balls and coat it in cinnamon or cocoa powder to make the "potato skin". Don't worry – it's delicious!
What's in a name? Quite a lot in the case of shortbread cookies, or any pastry called "short"! When talking about pastry, short means that there is a high ratio of fat (usually butter or lard) to flour. Short pastries are crisp, rich, crumbly, and tender because of all the butter in them, so you can see why shortbread cookies are named as they are! These Irish shortbread cookies are set apart from most shortbreads because of the addition of cornflour, which adds a slightly nutty flavor. Go ahead and make a double batch – these cookies have a reputation for flying off the plate!
You might also like: Get To Work With The Right Tune
Flavored with cloves and nutmeg with lots of tender Granny Smith apples, this simple apple cake is the epitome of less is more. This cake could technically be called a pudding as it also has a vanilla custard to pour on top.