You'll Be Grinning Over These Ginger-Inspired Recipes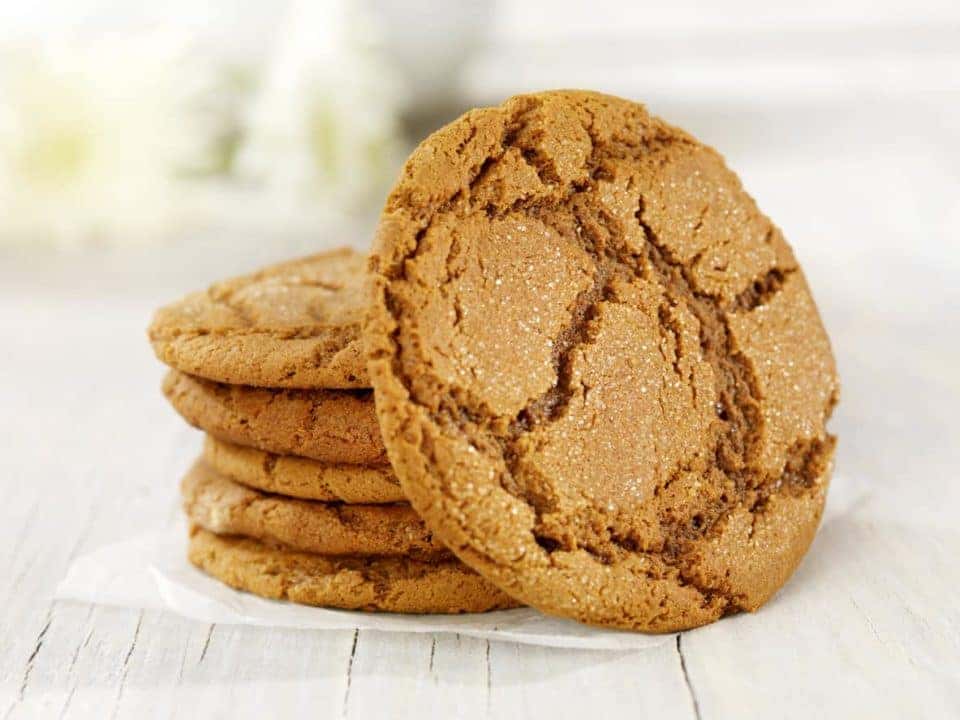 Ginger may not be the most common ingredient for home cooks, but these recipes set out to change that! These four recipes showcase just how versatile ginger can be.
Chocolate Gingersnaps
If your favorite gingerbread cookies are the ones dipped in chocolate, you'll love this recipe for chocolate gingersnaps! In addition to the regular gingersnap ingredients – molasses, fresh and ground ginger, cinnamon, nutmeg, and cloves – these cookies also have cocoa powder and chopped chocolate mixed in. It's best to use coarse sugar like turbinado sugar on top of the cookies, but plain white sugar will work in a pinch.
Turkey Ginger Noodle Soup
This turkey ginger noodle soup is unlike anything you've ever had before thanks to a unique combination of spices and ingredients like fresh minced ginger, chili powder, coconut water, lemon or lime juice, coconut water, and water chestnuts. The turkey is browned in a skillet with salt and pepper before it goes into the soup, which soup cooks in a slow cooker on low for 4 to 5 hours. If you're interested in adding even more flavor to the turkey, consider browning it with aromatics like onion, garlic, or more fresh ginger.
Teriyaki Ginger Pork Chops
These pork chops marinate in a flavorful mix of soy sauce, teriyaki sauce, brown sugar, fresh ginger, garlic, honey, ketchup, onion powder, cinnamon, and cayenne for at least eight hours (24 hours is ideal for maximum flavor), saving half of the mix for later. The next night, grill the pork chops over medium indirect heat until an instant-read thermometer reads 145°, about 20 – 35 minutes, basting the chops with the reserved marinade throughout the cooking time. Serve these flavorful pork chops with fresh rice and your favorite veggies!
You might also like: Dine At The Melting Pot
Spicy Coconut Ginger Shrimp
This tasty dinner is a twist on the normal weeknight fare and it comes together quickly – win-win! The shrimp is cooked with onion, ginger, curry powder, cayenne, snow peas, coconut milk, and orange juice, then served over fluffy quinoa. The recipe calls for cooking the quinoa with water, but you could add extra flavor by cooking it with chicken stock instead.