Where To Get A Slice Tonight!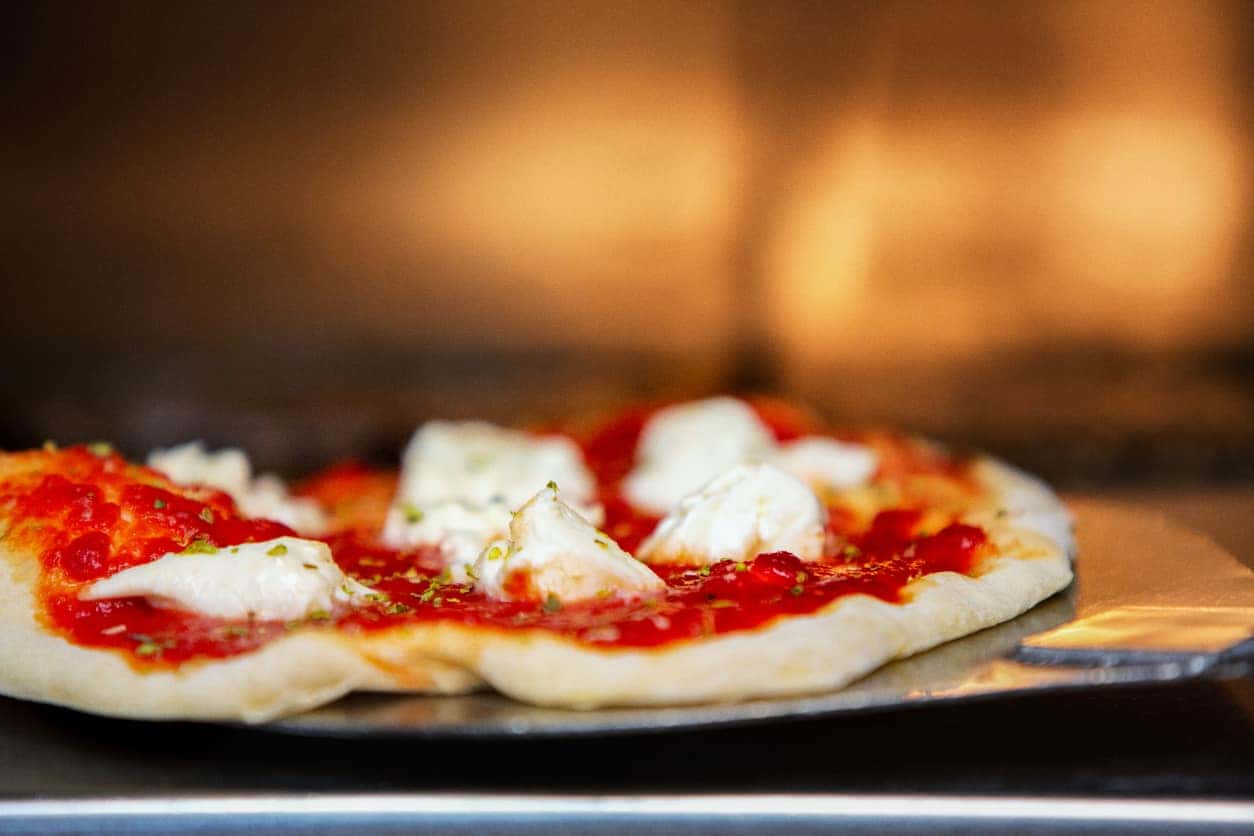 For the nights you just don't feel like firing up your own oven, let one of these local pizza joints fire up theirs and grab a slice of delicious pizza!
Ledo Pizza
Ledo Pizza is a regional franchise that's popular around the Northeast, and for good reason! They offer an expansive menu that ranges from pizza to appetizers, salads, calzones and strombolis, cheesesteaks, sub sandwiches, soups, entrees, dessert, and a kids menu! Basically, there's something for everyone in the family – even your picky eaters!
To start your meal off right, try one of their popular appetizers. The Bacon and Cheese House Fries, breadsticks, and toasted ravioli are fan-favorites. You could also try something from the spicy side like the Panko Shrimp, Jumbo Wings, or Boneless Wings! As far as pizza goes, you've got all the options you could ever need. Ledo Pizzas come in 8-inch, 14-inch, and 18-inch sizes, and there are even two gluten-free options. Popular pizza choices include the Hot Honey Pepperoni Pizza, the Rossi Verde Pizza, the Buffalo Chicken Pizza, and the Veggie Pizza! Finish your meal on a sweet note with Ledo's signature brownie.
Primavera Pizzeria & Grill
This local pizzeria has two locations in Fredericksburg, one downtown and one on Celebrate Virginia Parkway, serving up hot slices to folks all over town. They offer over ten delicious pies, and each of them can be made gluten-free!
At Primavera Pizzeria & Grill, you'll find onion rings, jalapeño poppers, fried zucchini sticks, wings, calamari, and fifteen more dishes to pique your appetite. Locals love the Rosemary Chicken Pizza, the White Sauce Pizza, BBQ Chicken Pizza, and the Margherita Pizza for their entree. Looking for something on the lighter side? Try one of Primavera's exceptional salads such as the Greek Salad, Chef's Salad, or Caesar Salad. You can also enjoy subs, paninis, gyros, and a variety of classic Italian dishes like Eggplant Parmesan and ravioli. Primavera also offers a dedicated kids' menu with smaller portion sizes and kid-friendly options that even the pickiest eaters will love.
The next time you're craving a pie or just need a night off from cooking, grab a pizza from Ledo Pizza or Primavera Pizzeria & Grill!
You might also like: Stay At The 1890 Caroline House!