Fredericksburg Agricultural Fair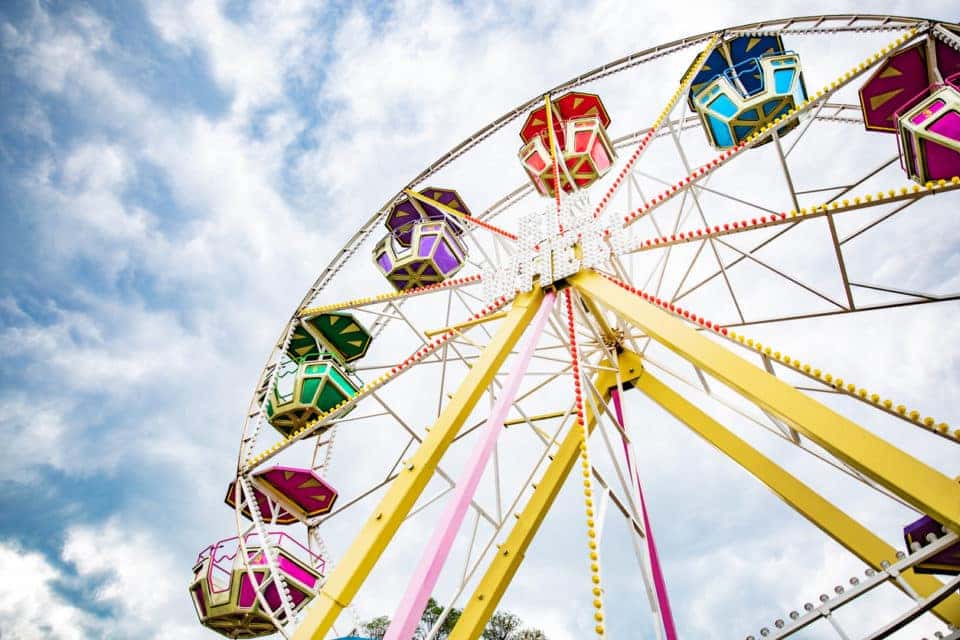 In 1738, The Fredericksburg Agricultural Fair was first held to sell cattle, provisions, goods, wares, and merchandise. Now, 281 years later, the fair continues, though it does look a bit different than it used to!
If you live in Fredericksburg or will be visiting on July 26-August 4, you have to come out to the fair and see it in action. It will take place at the Fredericksburg Fairgrounds, 2400 Airport Avenue, Fredericksburg, VA 22401.
Activities
As always, there will be tons of attractions ready for goers. Here are just a few:
Agricadabra Magic Show, led by Brad Matchett
Petting Zoo, Pony & Camel Rides by the Rockin A Ranch
The Real Deal Band performing live on Saturday, July 27
Memories of Elvis by Michael Hoover performing live on Sunday, August 4
Brad Matchett Comedy Hypnotist, performing a family-friendly Vegas-style hypnosis show
An assortment of amusement rides provided by Degeller's Midway
Some days also have a theme: Saturday, July 27 – Military Appreciation Day; Monday, July 29 – Law Enforcement/First Responders Appreciation Night; Tuesday, July 30 – $5.00 Tuesday; Wednesday, July 31 – College Night; Thursday, August 1 – Educators Appreciation Night.
Food
What's the best part of any fair? The food! From BBQ to seafood to staple fair snacks, it's all covered here in Fredericksburg. Keep reading to see what bites you can be expecting:
Little Red Barn Fruit Stand
You might also like: Celebrate America's History At Belle Grove Plantation
Tickets
Feeling excited to share in the experience? Here's your chance to check out ticket prices! Credit cards will be accepted at all gates. Kids 3 and under will get in for free, ages 4-59 will pay $10, and ages 60 and up will pay $6.