Father's Day Gift Ideas for Every Type of Dad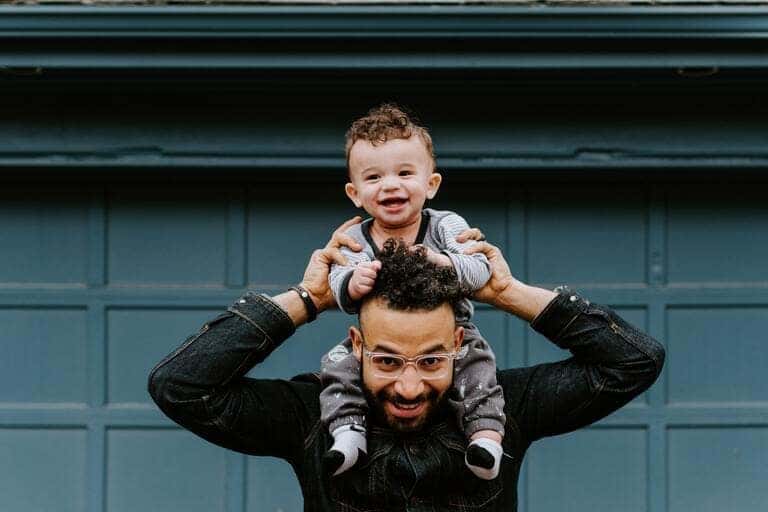 Unique Father's Day Gift Ideas for the Best Dad
Okay. Okay. So EVERY type of dad may have been a stretch. Hopefully, you'll forgive us because we've put a lot of thought into making a list of great gift ideas. Fathers are an influential part of growing up. Whether biologically related or not a man that chooses to be a guiding, protecting, and inspiring force in the life of another deserves to be honored and appreciated. This year you won't be scrambling for a last-minute father's day gift like a basic #1 Dad mug and tie. It's time to level up your gifting game and we are here to help.
Gift for the New Dad
Give a great gift to the New Dad in your life. He's taken on a lot of responsibility. The dad journey will be fun, weird, challenging, and rewarding and this is only the beginning. To congratulate New and Expectant Fathers we've gotten a recommendation from my own dad and it is sure to make you break into a smile. Introducing the Amazon #1 Best Selling book, Exceptionally Bad Dad Jokes: So Frighteningly Awful… Yet So Wonderfully Spiffing by Spiffy McChappy. Dad jokes are reportedly a vital tool to help your new father achieve greatness.
Gift for the Fisherman Dad
Sometimes fishing is a phase and sometimes it's not. You may not be able to make his deep-sea fishing dreams a reality by gifting a boat this year but that doesn't mean you can't get him something that matches his interest. If your dad is a master fisherman why not choose a gift that sets him up for his next trip? How about a gift he can bring not fishing but hiking, camping, and tailgating.
Fishing involves patience. Patience can mean sitting out by the edge of the water, casting a line, and sitting in the hot sun. This RTIC Lightweight Backpack Cooler is perfect. A cooler backpack is a good way to protect your posture while bringing water, food, snack, and other gear. This pack is well designed as an insulated backpack with the capacity to hold up to 15 cans in the main compartment. The food-safe and the easy-to-clean inner liner is FDA-approved to be in contact with food and drinks.
Gifts for the Car Enthusiast Dad
Of course, we've got a special place in our hearts for the car enthusiast fathers out there. We can't help you get a boat but we can absolutely help you get your dad his dream car. Fast. Responsive. Masculine. A new 2022 Dodge Charger will help you secure the coveted spot as Dad's Favorite Human Being without a doubt! Take the four-door muscle car for a quick test drive here at Safford CDJR of Fredericksburg and you won't regret it.
Gifts for the King of the Grill Dad
For your resident Grillmaster we have not one but two gift recommendations for dad. Instead of curiously flavored bbq sauces or a new and predictable set of wood-handled grilling tools kit let's get something he might not yet have.
Our first recommended gift idea is this Hedley&Bennett Denver Essential Apron. No tacky kiss the cook apron here. This apron is made of high-quality canvas, brass hardware for secure sizing adjustments, extra-long waist straps, and plenty of pockets. The brand also has a lifetime guarantee on its aprons.
A smoker grill attachment can be costly and its really a purchase best left to the person likely to be using it the most. Instead we recommend this Uncommon Goods Grill Smoker Gift Set. This stainless steel wood smoker box can get placed inside a normal grill. The set comes with three different kinds of wood chips to smoke meat, cheese, and veggies.
When is Father's Day?
Father's Day is every 3rd Sunday of June. This year Father's Day is on June 19th 2022.
IF you liked this post check out "CDJR Premium Maintenance Service – Tires & Alignment"