Explore Virginia's Fall Foliage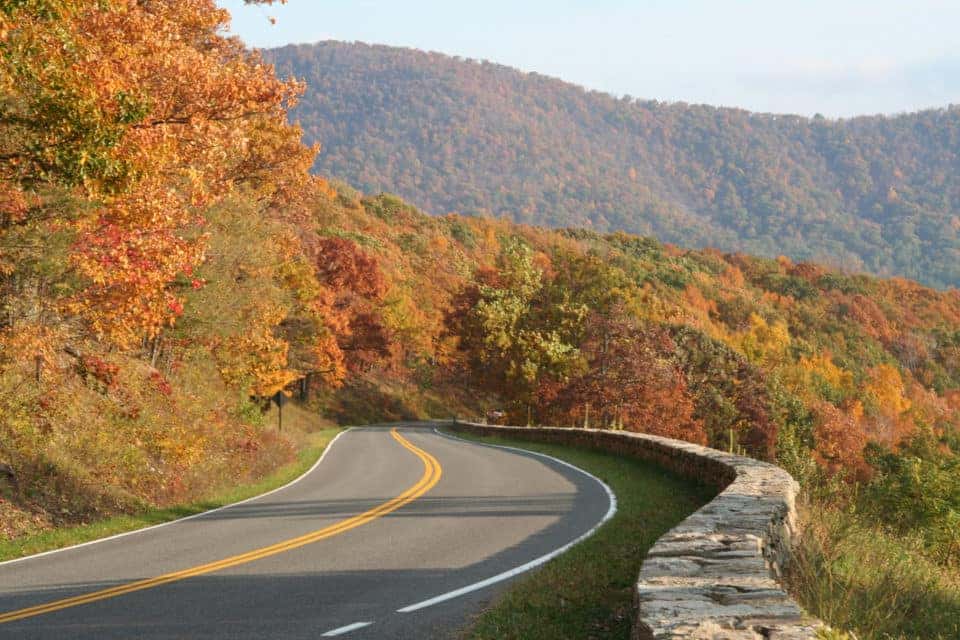 The beauty of fall is immediately visible thanks to the changing leaves that blanket the landscape in shades of orange, red, and yellow. Living in beautiful Virginia only adds to that wonder. Virginia is diverse in landscape with mountains and hills that dot the land. As such, Virginia is one of the best places in the nation to visit and witness the spread of color throughout the forests.
With that, the following are a few tips and keys to Virginia's fall foliage season. Enjoy.
Key To Virginia Trees And Colors
Ash: yellow and maroon
Beech: yellow to orange
Dogwood: scarlet to purple
Hickory: golden bronze
Oak: red, brown, or russet
Poplar: golden yellow
Red maple: scarlet
Of note: According to the Department of Forestry's Fall Foliage Report, the changing of colors will occur later this season, as a result of the large amount of rainfall that occurred throughout Virginia this summer.
So, just where are the best places in Virginia to get a peek of Virginia's colorful fall foliage? Let's find out.
Mind you, this list is not date specific. Some location's foliage might change earlier or later in the season.
You might also like: Ways To Soothe Your Toddler
Top Viewing Spots In Virginia
Natural Tunnel State Park: This tunnel spans 850 feet and is as tall as a 10-story building. Carved through a limestone ridge, Natural Tunnel boasts of amazing views, campgrounds, and cabins located throughout the park. You can also sign up for cave tours and canoe trips on the Clinch River.
Hungry Mother State Park: This park is synonymous with beauty thanks to its woodlands and 108-acre lake located within the heart of the mountains. This park is the perfect spot for leaf gazing. You can also find campgrounds, cabins, hiking, and biking.
Shenandoah National Park: This well-known park is best known for the 105-mile long Skyline Drive, which is a National Scenic Byway. There are also more than 500 miles of hiking trails, with waterfalls, and mountain summits.
High Bridge Trail State Park: The bridge spans more than 2,400 feet and is 160 feet above the Appomattox River. Its height affords you a sweeping view of the surrounding park.
York River State Park: The park is best known for its delicate environment where freshwater and seawater meet. You will find more than 25 miles of hiking, mountain biking, and equestrian trails.