Essentials for an Auto Tool Kit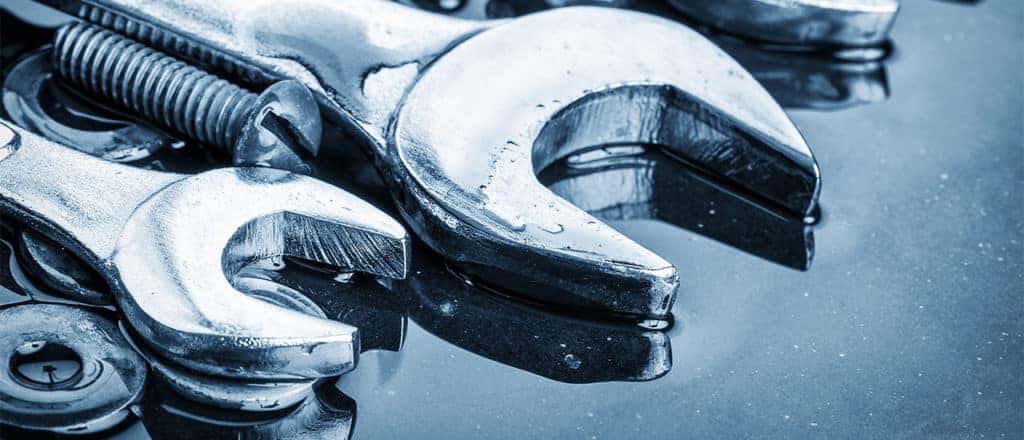 You don't have to be mechanically-minded to know a few car repair basics. However, no matter how many you have in your arsenal, you won't be able to get them done if you don't have the right tools at your disposal. We talked to the experts at our Jeep service center near Richmond and here are the pieces they deem absolutely essential for every driver to keep in their car, truck, van, or SUV.
What Jeep Drivers Will Need Around Richmond
A safety kit: Always protect yourself when you're working with vehicles. Things you'll need for just about every job include gloves, safety glasses, and a dependable auto light or flashlight.
Owner's manual: One of the most important and helpful tools is provided to you by your manufacturer: the owner's manual to your vehicle. This contains measurements, specs, and other details you may not know off the top of your head, like desired tire pressure, the type of antifreeze that's best for your car, and more.
Drip pan: Sometimes auto repair is messy work, so for any time you need to change fluids or moving around major components, keep a drip pan handy. It'll also prevent corrosive chemicals from polluting the ground underneath your
Tire sealant: Road conditions can be unpredictable, especially when you're taking your Jeep off the beaten path in the Richmond area and find you might need to service your tires. Tire sealant works in a pinch when you have a punctured tire. It'll patch up smaller holes, and will likely keep enough air in to get you somewhere to take a closer look and figure out your next course of action.
Jumper cables: These unassuming tools are some of the most important you can possibly have. They're helpful if your battery dies, or if someone else's does—after all, car ownership is at least partly about paying it forward.
Pliers: Sometimes car parts are too sensitive or placed just slightly out of reach. A pair of pliers will help you get a grip!
Socket set: Removing bolts is simply part of repairing a car. For that, you'll need a socket set. A standard set with regular and metric measurements is ideal, ensuring it includes 1/2-inch, 1/4-inch, and 3/8-inch sockets. These are commonly-used sizes, so the best ones to have on hand.
If you have any more questions or want to talk to our experts about auto issues, contact us at (540) 898-7200.