Scoop Out Any Of These Yummy Salsas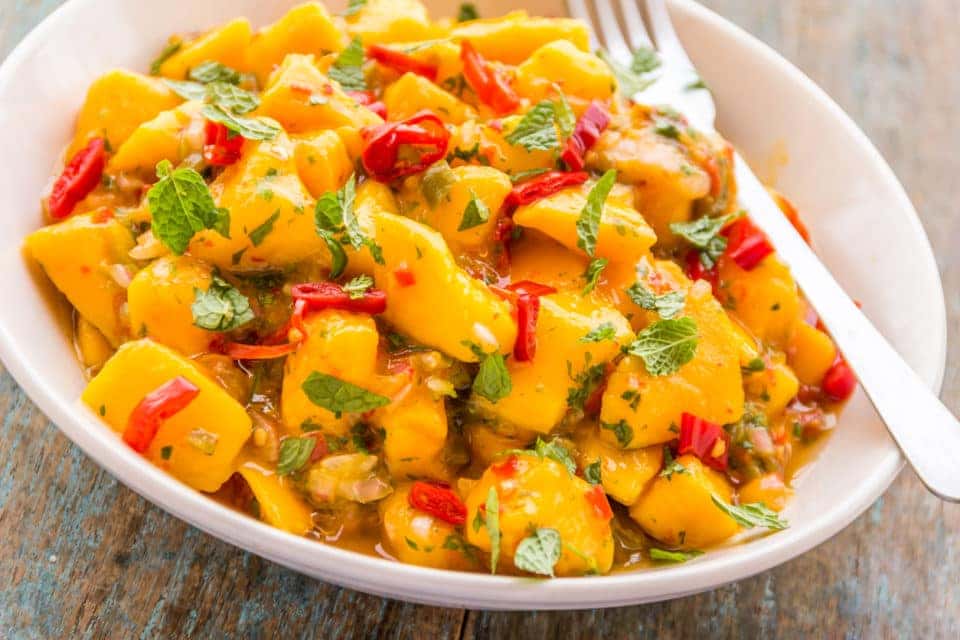 Is there a better way to take advantage of fresh produce than to make a zesty batch of salsa? Probably not! These salsa recipes will complement a variety of proteins like fish, chicken, and steak, but they're also delicious just with chips for a simple no-cook summer meal. Let's dig in!
Though this salsa recipe does require brief use of the oven, the smoky flavors that you'll get from this tomatillo salsa are more than worth it! Salsa Verde is made by combining roasted tomatillos, a roasted serrano pepper, garlic, cilantro, white onion, lime juice, cumin, and salt in the blender, and it's delicious on practically any meat or fish!
Though this salsa may sound super-sweet, it's anything but! In addition to fresh cubed watermelon and cucumber, red bell pepper, yellow bell pepper, a poblano pepper, mint, cilantro, scallions, salt, olive oil, and lime juice make this summer salsa pop. The recipe calls for a tablespoon of sugar, but if you're wary about it being too sweet, you can easily decrease or eliminate the sugar entirely.
This avocado tomato salsa is very similar to pico de gallo, but it includes avocado and a mixture of lime juice and olive oil for the dressing. To make this fresh salsa, simply cut three avocados, four tomatoes, one red onion, one bunch of cilantro, and two jalapeños and combine in a large bowl. Mix the olive oil, salt, lime juice, and pepper and pour it over the salsa, stirring to combine. This salsa won't keep too well in the fridge, so it's best to make a smaller batch if needed.
Mango salsa is a summer staple and pairs especially well with fish, chicken, and shellfish. It's a simple recipe with just grape tomatoes, a mango, red onion, cilantro,  jalapeños, and lime juice. Use it as a complement to your meal or as a fun dip with tortilla chips!
You might also like: Perfect Sidekicks To Any Meal On The Grill
Cowboy caviar is salsa, but it's hearty enough to eat on its own with chips as a whole meal. This delicious dip is comprised of tomatoes, avocados, red onion, black beans, black-eyed peas, corn, bell pepper,  jalapeño, cilantro, and a zesty dressing. This is another recipe that has sugar in the recipe that can definitely be removed to taste.