Easy Snacks To Keep By The Pool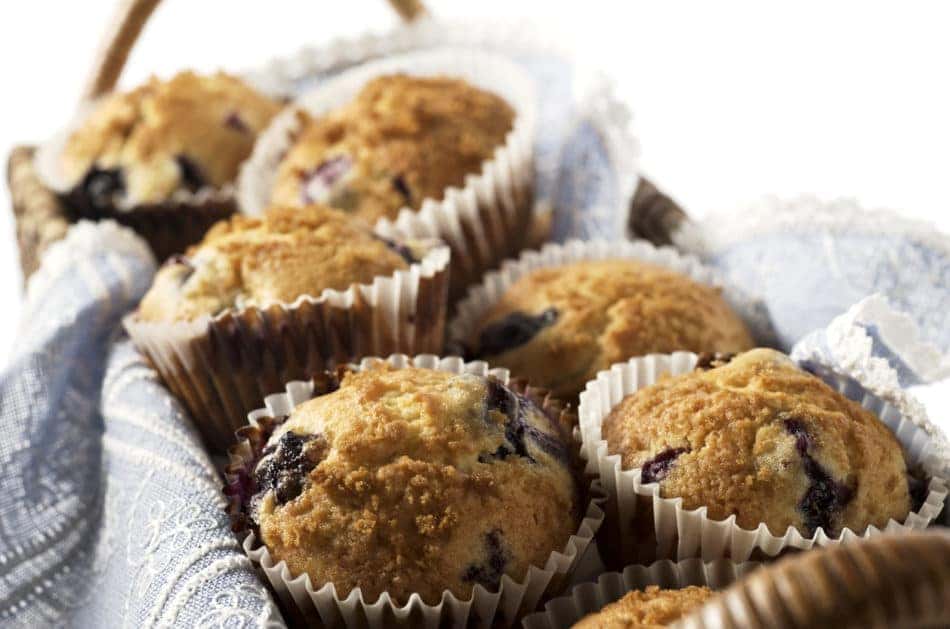 It's summertime! The pools are open, and the kids are free for the next couple of months. Constantly buying snacks at the pool can get expensive, and most of the time, they aren't very nutrient-dense. Pool days take up most of the summer, so make sure you have easy-to-make snacks ready to go for your family to munch on.
Apple Pops
Apple pops are simple. Slice the apple of choice into wedges and insert a popsicle stick through the bottom. Next, spread almond or peanut butter on each side. This makes for a great, protein-filled snack, and the nut butter keeps the apples from getting brown.
Frozen Grapes
Frozen grapes are super simple as well. All you have to do is grab some grapes (any color) and pop them in the freezer. When you take them out, they will make for a fun and cool snack in the sun.
Blueberry Muffins
These blueberry muffins are the perfect snack to munch on the poolside, and the carbs will give your entire family lasting energy. Make sure you make these ahead of time, put them in the freezer, and pull them out when you are ready to pack your pool day snacks.
Cheese and Carrot Sticks
Grab some soft cheese of your choosing and some carrot sticks to fill your bellies. Carrots are the perfect pair, but cheese spreads are also fantastic on pears, crackers, and any veggie.
Homemade Lunchable
Why buy the pre-packaged one, when you can easily make your own? Pack some whole-grain crackers, cheese slices, deli meat slices, and your favorite fruit or vegetable into a nice sealable container for a fun snack option.
Trail Mix
Trail mixes are super easy and customizable to your tastebud's liking. Have fun while making all different kinds that taste great and have lots of health benefits for the whole family.
You might also like: Explore Pocahontas State Park This Weekend
Homemade Fruit Roll-Ups
Traditional store-bought fruit-flavored snacks are often filled with processed sugars, but we have a recipe here for you that is quick and contains all-natural ingredients.
Your pool days can be packed with fun, sun, and nutritious snacks that everyone will love. Are you in need of a break from the UV rays and chlorine? Head on over to Safford CDJR of Fredericksburg. Our team would love to assist you with finding your dream ride!