Don't Miss The Gourmeltz Friday Night Cruise-In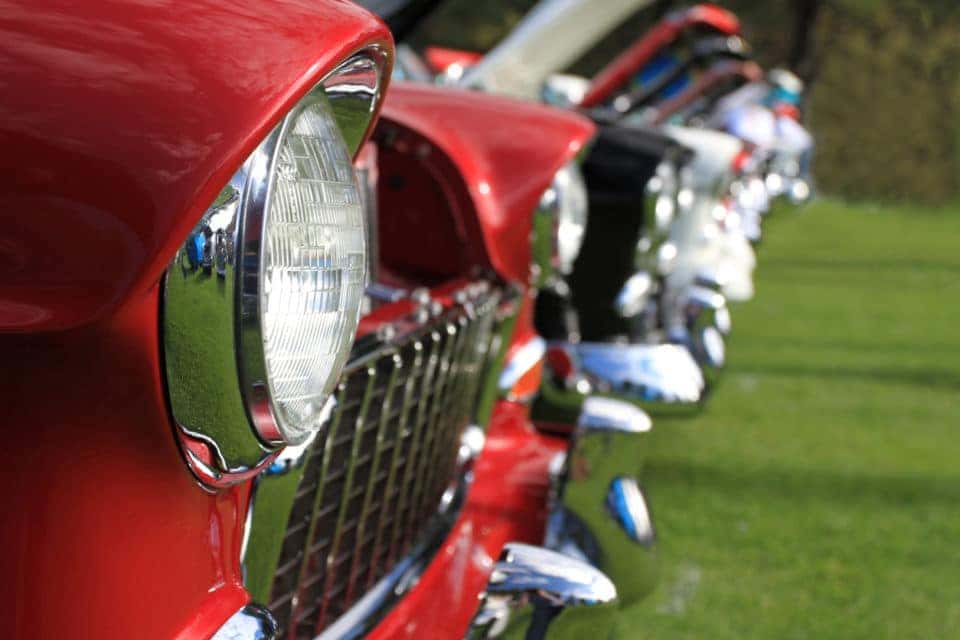 Have a car you love? Want to show it off to the masses? Hop in and take it to the Gourmeltz Friday Night Cruise-In on Friday. This event takes place in the parking lot of Gourmeltz from 5 p.m. to 9 p.m. every Friday night through October. The car show is free and open to all makes and models of vehicles. That means you can show off the new ride you just purchased or bring your classic car out of storage for the event. Once you arrive, pop the hood and hang out with other car enthusiasts.
Are You a Winner?
This might be a free event, but that doesn't mean you can't walk away with a trophy. The organizers hand out trophies every week. If you need a little something for your trophy case, be sure to compete in this car show. You just might drive away a winner.
Family-Friendly Fun
Some car shows are a little rough around the edges, but the Gourmeltz Friday Night Cruise-In certainly isn't. This is a family-friendly car show, down to the music that's played. There will be a DJ outside spinning some of the classics.
The participants also keep it family-friendly. This is a social event for people of all ages, and the participants work hard to make sure everyone feels included. Your kids will feel just as included as you do. That makes this a great destination for the entire crew.
You might also like: Sights And Landmarks In Fredericksburg
And About Those Boats…
Every once in a while, the organizers will mix things up a bit. For instance, they might decide to turn the evening into a boat show instead of a car show. The organizers make those announcements on the Facebook page, so stay tuned to find out what is on the agenda for each week.
They might mix things up at the Gourmeltz Friday Night Cruise-In, but you know exactly what you're getting when you come to Safford CDJR of Fredericksburg in Fredericksburg, Virginia. We have a commitment to quality, and that shines through in each vehicle we sell. You will also notice that commitment in the way we treat our customers. We work hard to make sure everyone leaves happy, so you can expect the very best when you shop with us.