Try Curbside At Any Of These Local Eateries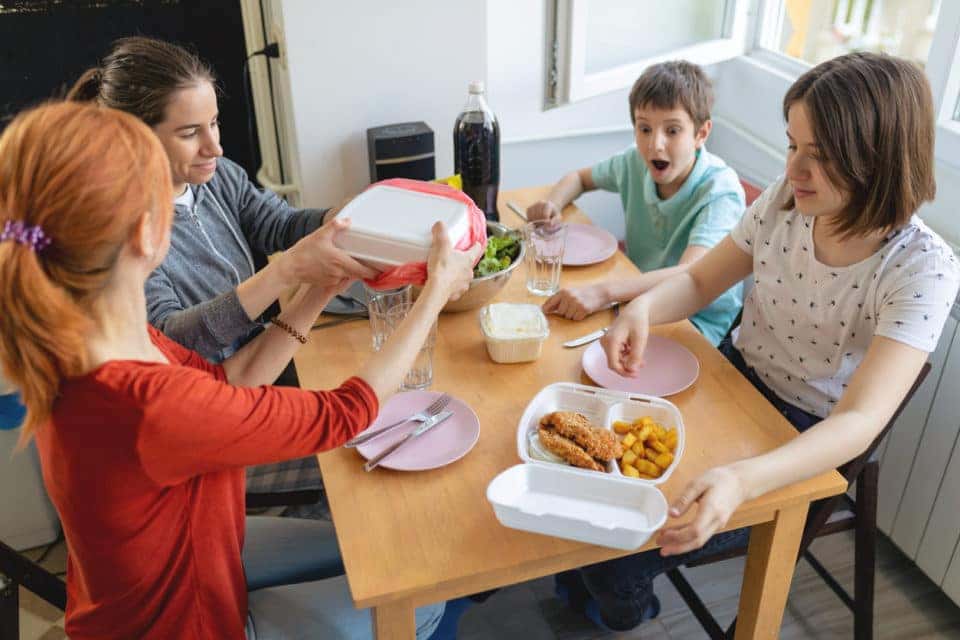 When you're in the mood for a great meal – but you don't feel like making it yourself – then it's takeout to the rescue! Lucky for you, there are a lot of great options in and around the Fredericksburg area. Enjoy a relaxing night in with curbside service from one of these area favorites.
Basilico
There are two Fredericksburg locations of this New York-Italian-style deli and bakery, one at 7013 Harrison Road, the other at 2577 Cowan Boulevard. Basilico's extensive menu offers everything from grilled paninis and hero sandwiches to fresh pasta dishes and brick oven pizzas. You can even create your own signature sandwich, pizza, or calzone. Throughout the menu, fresh, quality ingredients and authentic Italian recipes make Basilico a favorite among Fredericksburg diners. And that's not even to mention their selection of decadent desserts. Writes one loyal customer: "Five Stars … as usual. Never ever a bad anything here! Impeccable everything from cleanliness to staff and food." Raves another: "I love Basilico! If I could I would give this place 10/10! This restaurant is my overall favorite place to eat."
Sedona Taphouse
The culinary philosophy at Sedona Taphouse is Quality First. That goes for fresh seasonal produce, local and organic ingredients, and top-quality steak and seafood. The menu is packed with delicious offerings, whether you're in the mood for a wood-grilled Black Angus flat-iron steak, seared scallops, Parmesan-crusted chicken, or pasta primavera. For a beyond-basic burger, look to a Sedona Taphouse favorite that features a half-pound of Wagyu beef, jicama slaw, and sweet chili glaze on a toasted potato bun. Fish tacos, crab cake sliders, and a variety of flatbreads also have a faithful following. The Fredericksburg location of Sedona Taphouse can be found at 591 William Street.
Capital Ale House
There's a lot more to Capital Ale House than standard pub grub. This Virginia establishment proudly uses pasture-raised, antibiotic- and hormone-free Virginia beef as well as other local products whenever possible. Create a sausage board from an array of brats, bangers, and wurst, or choose among tacos piled with fish, Cuban pork, or shrimp. Flatbread pizzas, hearty sandwiches, and crave-worthy burgers are also delicious. The array of tantalizing entrées includes Virginia beef ribs, roasted salmon, fish-and-chips, and German-inspired dishes like Jagerschnitzel and a wurst platter. Writes one reviewer: "Amazing food! I order something different every time and am never disappointed!"
You might also like: Hummus Just Got A Flavor Upgrade
Savings Worth Craving at Safford CDJR of Fredericksburg
If you're in the market for a new or used vehicle at an incredible bargain price, turn to Safford CDJR of Fredericksburg. We are proud to serve car shoppers in Fredericksburg and all surrounding areas with our fantastic array of new and high-quality pre-owned cars, trucks, vans, and SUVs. Get started now by browsing our online inventory, and get ready for the most satisfying auto lease or purchase you've ever enjoyed!