Celebrate St. Patrick's Day at Colonial Tavern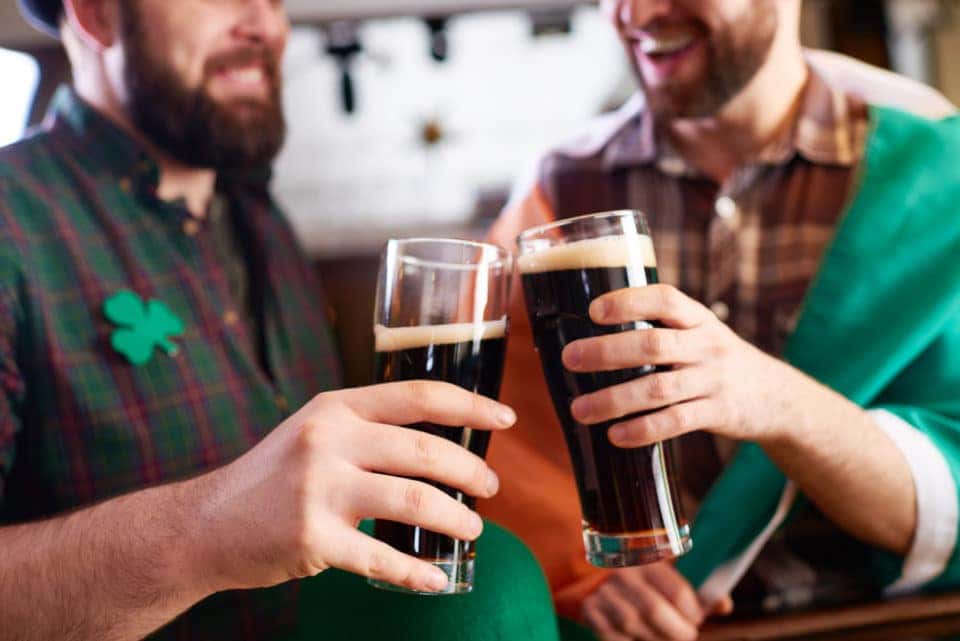 It's almost St. Patrick's Day, which means you need to figure out how you're going to celebrate. Do it in style by going out to Colonial Tavern. This Irish-themed bar is the perfect place to go on St. Patrick's Day with friends, family members, and others from your community. Therefore, you need to get your loved ones together and don some green clothes. You'll have a great time when you plan on spending St. Patrick's Day here.
Food
What would a St. Patrick's Day celebration be without food? You'll want to get a taste of all the best Irish-inspired fare, and you can do just that at Colonial Tavern. There's a large selection of snacks and appetizers you can enjoy while you drink and hang out with friends. Try the artichoke and spinach dip or the crab-stuffed mushrooms if you just want a bite to eat. They are both popular dishes that will leave you full but not stuffed. On the other hand, you may be hungry enough to eat a whole meal, especially after you've had a couple of drinks. In that case, order the corned beef and cabbage or the homestead shepherd's pie for something to really get you into the spirit of the holiday.
Drinks
Of course, on St. Patrick's Day, you'll probably want to enjoy a few drinks. You can do that here, as well. Make sure you drink responsibly so you can have the best time possible. And since you can also order food here, you can stay the whole night.
You might also like: Check Out the Town's Best Breweries This Month
Group Dining Options
Are you going to go celebrate St. Patrick's Day with a big group of people? That's one way to make the holiday more exciting. Luckily, Colonial Tavern offers special deals for larger groups. Check out the group menu to see if you want to split a whole platter of food with your family and friends. Not only is this a great way to save money, but it also gives you the opportunity to get a taste of everyone's food.
You deserve to celebrate in style on St. Patrick's Day, and you can do that by visiting Colonial Tavern. But you want to make sure you pull up to the tavern in style, too. That's where Safford CDJR of Fredericksburg in Fredericksburg, Virginia, comes in. We sell only the best cars in the Fredericksburg area, so you can be confident that you'll buy an amazing ride from us. Stop by our dealership before you celebrate at Colonial Tavern.