Try Knitting At Building Blocks For Knitting!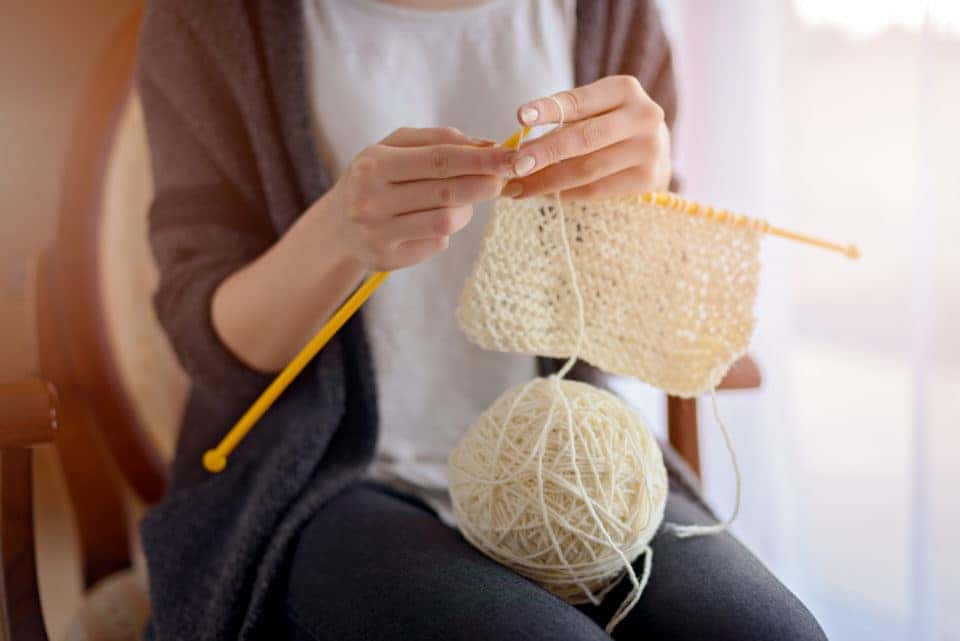 The holidays are quickly approaching and if you haven't thought of a gift for a certain loved one, why not create one? For the knitters among us, you can improve your skills by attending Building Blocks for Knitting! If you're just learning how to knit, that's no problem. Building Blocks for Knitting is an excellent way to surround yourself with other knitters and learn the tools of the trade.
Building Blocks for Knitting
At Building Blocks for Knitting, you can learn a new skill and take home with you new techniques that you've learned. You can become a confident knitter one step or block at a time. To help you learn the knitting process, the class teaches you about blocks of patterns. Each block features a specific and unique design that goes from basic to more advanced skills. You will work with a total of twelve different blocks. Completing the series will help you gain lots of knowledge when it comes to the knitting process. This sampler blanket will provide a great gift or serve as an inspiration to continue knitting if you decide to keep it for yourself.
Important Information You Need to Know
Building Blocks for Knitting is held on various dates throughout the year at Untangled Purls located at 2561 Cowan Blvd, Fredericksburg, VA 22401. The maximum students per class is six and the instructor is Chris Adams. The cost is $100. Some of the skills you will learn include the following:
Reading Patterns and Charts
Twisted Stitched
Long Tail Cast On
Slip Stitch
Various increase and Decrease Stitches
Cabling
Lace
More!
The materials required include:
Building Blocks Pattern Book
Worsted Yarn (Ultra Wool, Vintage, Uptown, or Simplicity)
Size 7 24" Cable Needle
Cable Needles
Tapestry Needle
Stitch Markers
If you'd like to sign up for the class, be sure to stop by or call Untangled Purls.
You might also like: Enjoy A Meal At Mason-Dixon Café
Schedule
You can attend Building Blocks for Knitting at various times throughout the rest of the year. If your schedule permits, you can plan to attend various sessions. If your schedule is tight, which is sometimes the case at the end of the year and around the holiday season, that's no problem. There are numerous Building Blocks for Knitting events scheduled. The sessions you can attend for the rest of the 2019 year are the following:
Wednesday, November 13 from 10:00 a.m. to 12:00 p.m.
Wednesday, November 27 from 10:00 a.m. to 12:00 p.m.
Wednesday, December 11 from 10:00 a.m. to 12:00 p.m.