Brakes Service Near Richmond, VA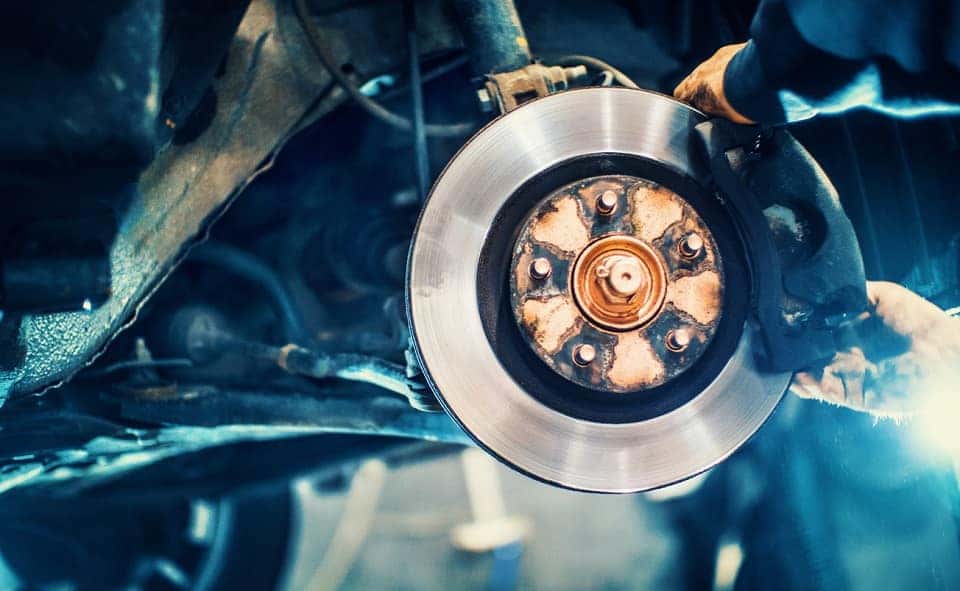 Brake Service Near Richmond, VA
Quick – what's the most important safety feature on your car? If you automatically think of the high-tech collision avoidance system, the airbags, or even the seatbelts, try again. Because without brakes you can depend on, all those other safety elements aren't going to be of much help.
Road safety starts and stops with good brakes. And that's why it's so important to keep them in good condition. You can do that by getting brake service at Safford Chrysler Jeep Dodge RAM of Fredericksburg's service center. Here, we pride ourselves on having only the highest standards for all the work we do, so you can count on every job being done right the first time.
And because no one likes to shell out half their paycheck for auto service, you can also rest assured that our service prices are exceptionally reasonable. We even offer an array of valuable service coupons that can help you save even more. Our number one priority is your safety, so here's one auto care facility where money is not the bottom line.
How Do You Know If Your Brakes Need Service?
Any time you suspect a potential automotive problem, you should get it checked out by an expert. That goes double when you think your brakes may need attention. From the first signs of an issue, our service technicians can tell you exactly what your vehicle needs and do the work fast on the spot. You'll leave our service center with the peace of mind that comes from knowing your brakes are ready to handle anything the roads of Fredericksburg can throw in your path.
That said, there are a few signs you can be on the lookout for. These are strong indicators that it may be time for brake repair, a parts replacement, or something else, so take them seriously and come see our service pros at Safford CJDR of Fredericksburg for an official assessment:
Squeaking, squealing, screeching
Decreased brake responsiveness
Shaking or vibrating
Grinding sound or sensation
Quick and Easy Brake Service at Safford CJDR of Fredericksburg
Don't take chances with your brakes. Your safety and that of your passengers and others on the road depends on your being able to stop quickly and completely. When your vehicle needs brake service and you want it done right – and affordably – trust Safford CJDR of Fredericksburg. With our commitment to high-quality and affordable service, you'll be amazed by how easy and convenient it is to get your vehicle back to the top of its game. Schedule your service appointment today!