3-Ingredient Desserts To Impress A Crowd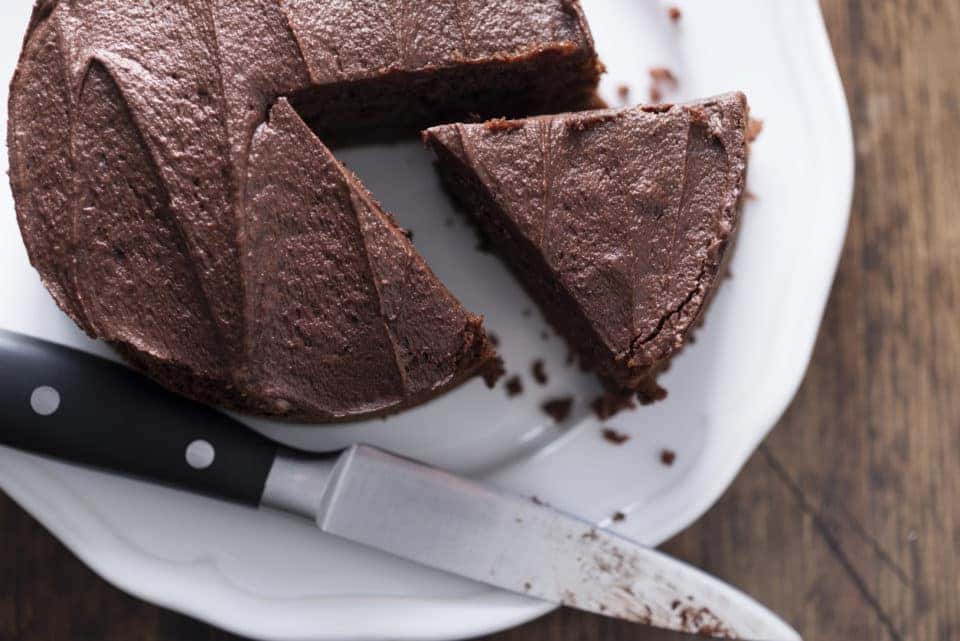 Partygoers, gathering hosters, television watchers, late-night snackers — gather 'round and let us tell you about these life-changing, decedent, delicious recipes that take minimal time and ingredients. In fact, you could whip these up in the amount of time it takes you to watch one episode of your favorite show. Just have it playing in the background, and by the time the next episode rolls around, you'll have a dessert to eat while you watch. To add even more reason to get your apron out, most of these ingredients are probably in your pantry right now. Waste no time — get to baking!
Mini Cookie Butter Cakes
These little guys are way too cute to be real. And the best part? You don't have to share! To make the cakes, you just need Cookie Butter, eggs, and sugar. Beat them all together and bake on 350º for 18-22 minutes. Top with a cookie butter glaze via heating up in the microwave. YUM.
Nutella Cake
Imagine, a little, fudgy, rich cake made from Nutella, and iced with Nutella. It's a dream come true. Beat 1 1/2 cups of Nutella with 4 eggs, then fold in the flour. Bake on 350º for 35-ish minutes. Use Nutella as the frosting and get ready for the most delicious dessert you've ever tasted.
Loaded Chocolate Pudding
This one is just as easy as the rest, if not easier. You just need heavy cream, chocolate chips, and caramel sauce to create a delicious pudding mixture. Whipped cream, caramel sauce, and chocolate chips make wonderful toppings!
Marshmallow Pumpkin Cake
It might not be fall anymore, but that certainly does not mean that you can't indulge in pumpkin desserts at your leisure. Melt pumpkin ice cream, mix it with flour, and bake. Use marshmallow fluff as a topping, and you'll be sent back in time a few months.
You might also like: Make Some Hot Chocolate From Scratch
Pecan Pie Biscuits
Another fall classic, to be made during the winter. Toss some pecan pie filling and melted butter on a pack of biscuits and you have a whole new creation. Serve them while they're hot, folks!