2022 Thanksgiving Banquet For The Homeless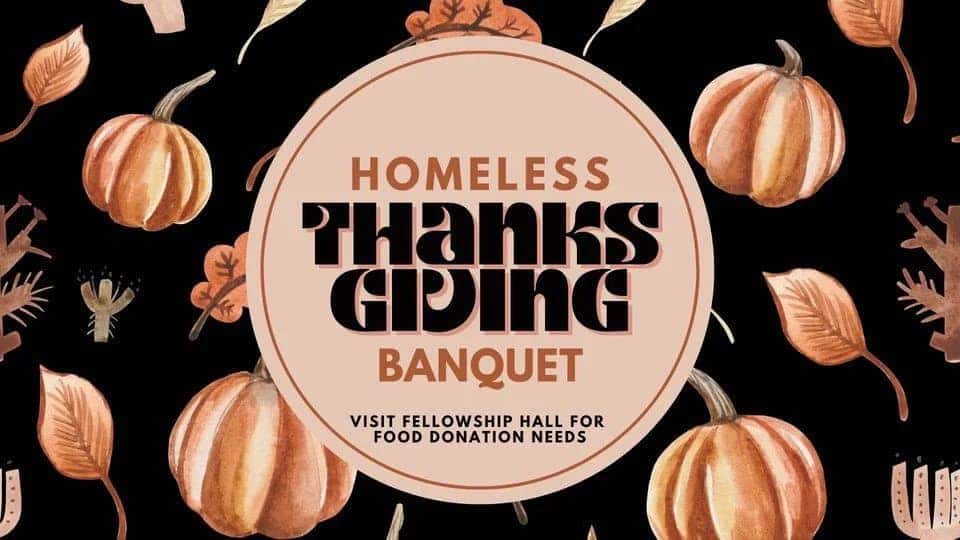 Calvary Chapel Frederickburg is giving back in a big way by hosting its Annual Thanksgiving Banquet for the local homeless community on Thanksgiving Day at Mars Hill in Downtown Fredericksburg.
Thanksgiving Banquet For The Homeless
Food donations are more than welcome as we plan to collect donations as well as make boxed dinners to hand out to those in need. Please visit the display in the Fellowship Hall to sign up for food or to volunteer. The Banquet will begin on Thursday, November 24, 2022, at 2:00 PM EST on Thanksgiving Day. Try to come earlier if you can to help prepare and make sure everything is in order. Click here to learn more about the event as well as contact Calvary Chapel Fredericksburg.
Here are a few donations in need to consider if you are able to bring them:
• Turkeys
• Mashed Potatoes
• Green Beans
• Stuffing
• Rolls
• Desserts
Event Location
New Generation Outreach at Mars Hill, 1006 Princess Anne St, Fredericksburg, VA, United States