2022 Grand Cherokee VS Grand Cherokee L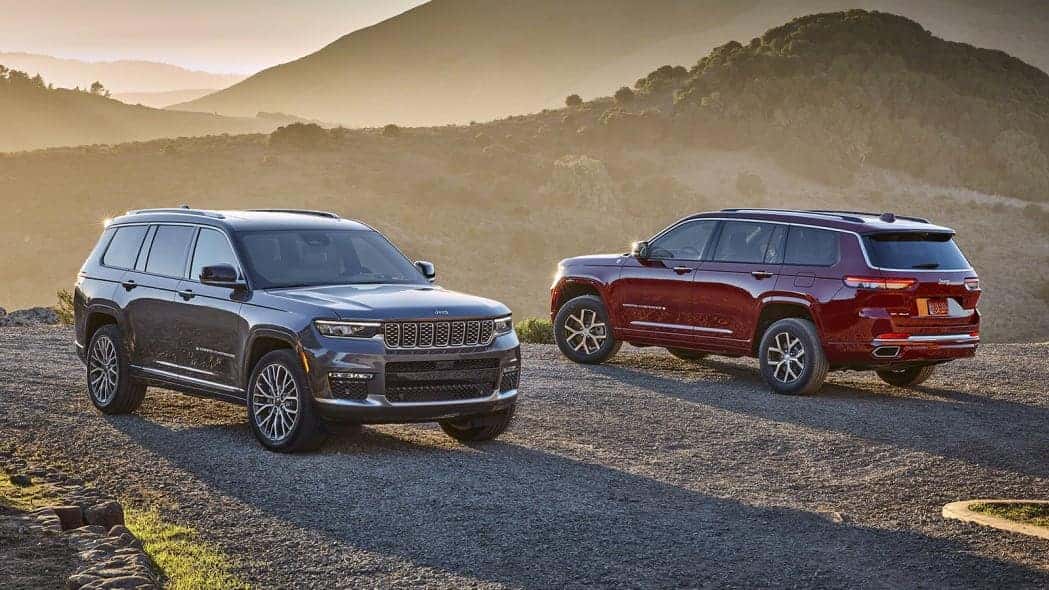 The 2022 Grand Cherokee made its debut a few days ago and has made many improvements from its predecessor, but how does it stack up to its "big brother" in the Grand Cherokee L?
Difference in Dimensions
With the 2022 Grand Cherokee now a few days removed from being released, it's only natural for it to see comparisons to its counterpart Grand Cherokee L because of their similar build and relative size. When you get up close and personal between the two vehicles you'll immediately notice that the biggest difference is that the 2022 Grand Cherokee is a two-row SUV while the Grand Cherokee L is a three-row. The biggest difference in size is surely the length of the SUVs with the Grand Cherokee L measuring in at 204.9 inches, meanwhile, the length of the new Grand Cherokee is noticeably smaller 193.5. Although many would say this is the biggest difference amongst the SUVs, it is far from the only one with many more layers to dive into.
Interior Space
The front rows of the vehicle are virtually identical as most would think, but if you take a closer look you'll start to see some differences. The L offers noticeably more legroom and headroom in the second row. It is important to note that the Grand Cherokee L also did not have to give up its second-row space in order to have a comfortable third row. The Grand Cherokee L's middle seats also slide while the 2022 Grand Cherokee's cannot. This may not seem like a big deal to some, but it's a glaring difference for larger families and guests when they enter the vehicle on a daily basis. It's obvious that Jeep wanted to minimize the difference between the two SUVs as much a possible and to target the Grand Cherokee L towards larger families offering a higher capacity.
Which is Better?
You can't really go wrong with any of these high-end vehicles because the Cherokee is such a well-rounded vehicle, but then again some people will have their preferences in size and build. Obviously the L is the bigger and longer vehicle intended to carry the most people along with cargo space possible. However, the 2022 Grand Cherokee's off-road focused Trailhawk gives it a great advantage over the Grand Cherokee L if one of your primary needs is off-road driving. With the drive and feel of the SUVs being nearly identical, the choice is yours as to how much space you truly need for your cargo and passengers. Both Cherokees have their advantages and disadvantages but they are still the best in class and there is no "bad" choice with either.